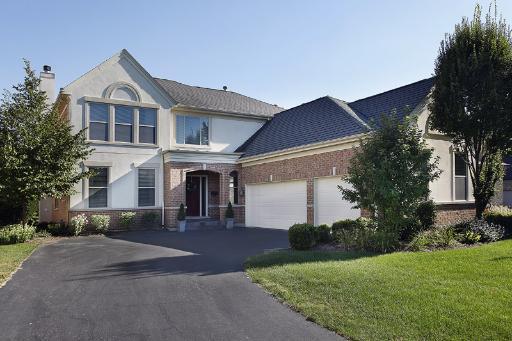 Most Chicagoans know the tiny village of Highwood for its restaurants and its modest workers' cottages.
It's been little more than a decade since Highwood began going upscale with the annexation of a part of Fort Sheridan when it was decommissioned by the military. New homes were built, existing buildings were converted to condos, and officers' homes were renovated and sold to the public.
Homes in Fort Sheridan have sold for in excess of $1 million. At the moment, the highest-priced offering is a 10-year old four-bedroom / 4.5-bath home with 3,710 square feet and a three-car garage, located at 63 Holabird Loop. The home is pictured above.
The "Loop" streets at Fort Sheridan are aptly named: they end where they began, resulting in no through traffic and typically have a small park at the center of the loop.
(Visited 164 times, 1 visits today)