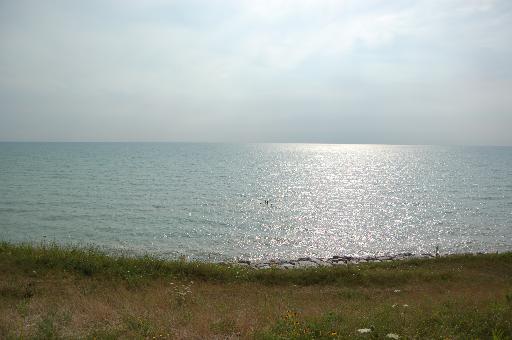 This afternoon our co-worker and occasional contributor Eric Borys spotted this new listing for a 25-acre piece of lakefront property in Lake Bluff, courtesy of Koenig & Strey. Its $12.9 million price tag makes it almost $3 million more expensive than the highest-priced lot in Chicago and more than $4.4 million above the next highest-priced lot on the North Shore.
The property, located at 500 Arden Shore Rd (just south of Shoreacres Country Club), is zoned for a single home, and has 400 feet of of frontage along the lake, "towering trees & virgin forest," a "spectacular clearing for your homesite or family compound," and a "gentle, newly-restored bluff" leading to the shoreline, says the listing.
The lot sold for $9.8 million in 2005, and was listed for sale from March 2009 to March 2010. It returned to the market on Friday.
2009 taxes for the property are $57,828. It's inside the boundaries for Lake Bluff Elementary School, Lake Bluff Middle School, and Lake Forest High School.
Learn more about life in Lake Bluff and other neighboring villages with our guide to the North Shore.
(Visited 45 times, 1 visits today)