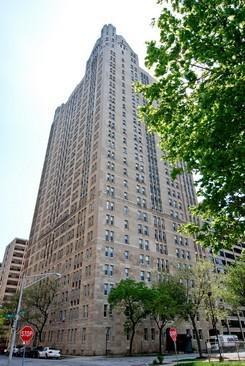 A 3-bedroom, 3-bath condo at 5000 South East End Ave in Kenwood was just listed for sale for $89,900 – plus a $90,000 special assessment occasioned by the building's recent conversion from co-op to condominium ownership.
Unit 12A, also a 3-bedroom, 3-bath, has been renovated and is for sale for $289,900 after a recent price reduction.
As is the case with many buildings, each Realtor seems to simply conjure out of thin air information about the number of units in the building, number per floor, year built, neighborhood, etc. Buyers should independently verify any information they consider material to their purchase.
(Visited 82 times, 1 visits today)