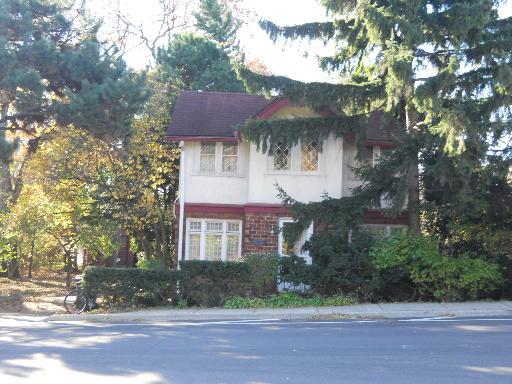 Five years ago it would have been unthinkable to find a teardown candidate in Winnetka's sought-after Greeley School area for $225,000. That was before the market drought and the recent flooding in Winnetka. According to the listing copy for 972 Tower Rd:
Lot is triangular with average width of 49.74 and max depth of 150′. Zoning Analysis indicates max new build of 2,835 sq ft. (Room sizes given are not accurate) Foundation needs stabilizing (due to improper storm water drainage?). You may walk the property. Please do not disturb tenant,
The tenant's not already disturbed? Hopefully the home's pronounced leaning is only in the photo.
The home is a short walk from the Hubbard Woods shopping area and Metra station, and from Tower Road Beach, which you can see in the following video:
(Visited 74 times, 1 visits today)