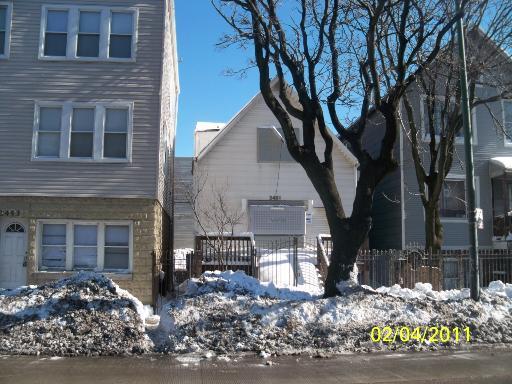 Bringing up the rear of Lincoln Park's single-family home market is a bank-owned four-bedroom / three-bath frame home at 2451 N Ashland Ave, listed yesterday at just $180,000.
The home is what we call a "not new," as it's actually a property that's been on and off the market for two and a half years. (Redfin's records show a whopping 40 price reductions on the property between October 2008 and September 2009.) It dates back to 1888, has a den, a full, finished basement, and gas heating (but no A/C), and comes with two outdoor parking spaces. Its listing photos show a home in need of some TLC; normally I'd peg this as a teardown, but that doesn't appear to be a trend on its block.
2009 taxes are $10,738. Henry Jones' listing text stipulates a cash-only sale.
Only three Lincoln Park frame homes have sold for $200,000 or less in the past three years, according to Redfin's sales records. The lowest sale price for a single-family in the neighborhood in 2010 was $282,500.
(Visited 46 times, 1 visits today)