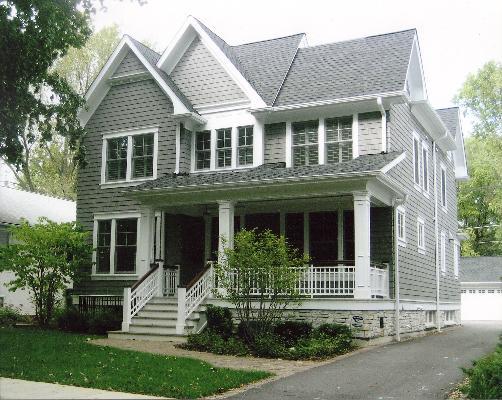 There's nothing extraordinary about the to-be-built 4-bedroom, 4 ½ bath home at $1,295,000 on a 50 x 150 lot at 1327 Washington Ave in Wilmette. A similar home is pictured above.
The location is excellent – just over a block from the Metra station, Vattman Park and around the corner from McKenzie School.
What is truly extraordinary is the price at which the builder acquired the lot last October – $220,000. The home on the property had most recently sold for $625,000 in November of 1994.
The closest prices I could find in the immediate area were a home on a 20% smaller lot directly across the street at 1328 Washington that sold 3 years ago for $370,000, and a recently-renovated bungalow at 1322 Washington that sold last January for $515,000, also on a 20% smaller lot.
This would have been a great opportunity for a buyer willing to acquire the land and engage a custom builder.
(Visited 154 times, 1 visits today)