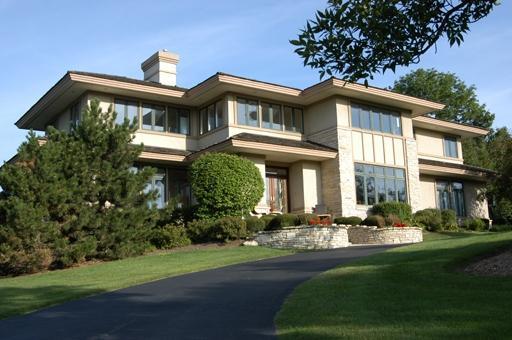 The listing copy for this home encourages you to "embrace nature and enjoy the serenity of the pond and waterfall."
On days like yesterday, with the temperature scaling well into the 90s, I think many of us would attach higher value to the home's "extensive windows" that "provide spectacular seasonal views bringing outside into every sun-drenched room." Better to enjoy the home's central air and be sun-drenched rather than sweat-drenched.
The 7,000 square foot, 5-bedroom, 5 ½ bath home pictured above at 8368 Arrowhead Farm Dr in Burr Ridge just came on the market as a new listing, priced at $1,224,900. It's been on and off the market for nearly 4 years.
If you haven't visited Burr Ridge, you might want to take a drive. It's just 20 miles from downtown Chicago, with easy access to I-55 and I-294. The close proximity to major expressways, along with large lots and good schools, have been among Burr Ridge's major draws.
Coldwell Banker's Kathy Hussey has the listing.
(Visited 297 times, 1 visits today)