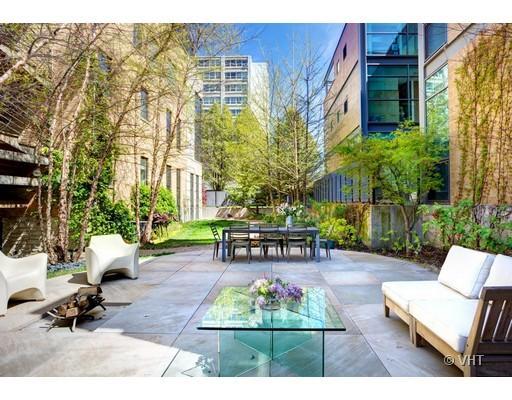 Twenty-five years ago you could have bought the equivalent of several square blocks of the western part of Old Town for unpaid taxes totaling less than $100K. In the interim, the area bounded by Sedgwick, Division, North and Larrabee has been almost completely transformed.
Chicago-based MCL Companies spurred development of the area in the mid-90s when it acquired the 10-acre site of a shuttered Oscar Mayer plant and transformed it into Old Town Village, a development of luxury single-family homes. The CHA's announcement of plans for the demolition of the Cabrini-Green high-rises – and their eventual demolition – contributed mightily to the neighborhood's redevelopment.
Major projects gave infill developers and individual homeowners the confidence to build a wide array of luxury single-family homes in the area.
One of those homes, a 5,500 square foot, 5-bedroom contemporary built on a 53 x 125 lot at 1330 N Cleveland in 1995 is now on the market for $2.5 million. The home, which has 4 full and 2 half baths and a 3-car garage, was acquired by its current owners in 2005 for $2.125M and extensively renovated.
The most distinctive feature of the home is its outdoor space, which includes an enclosed suburban-sized yard with a bluestone patio and a roof deck with outstanding skyline views.
Prudential Rubloff's Leslie Glazier has the listing.
(Visited 138 times, 1 visits today)