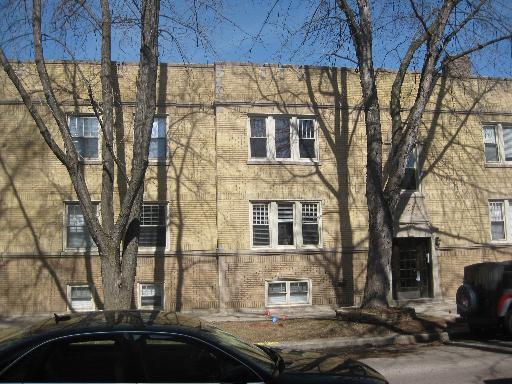 A 2-bedroom, 1-bath condo at 2454 W Ardmore Ave in Arcadia Terrace has been serially reduced in price from $119,000 when it was listed in March to $73,000 as of two days ago. It's a short sale and the listing indicates that the bank had previously approved an $80,000 price.
The unit was purchased in July of 2007 for $190,000 with 90% financing, so the owner would appear to be deeply under water on the mortgage, which is in foreclosure.
Unit G in the building, also a 2-bedroom / 1-bath, was originally purchased for $219,000 in October 2007, went through a foreclosure and sold late last year for $32,000. That pencils out to more than 85% below the original purchase price.
Three other units in the 12-unit property have also been in foreclosure. In July of last year the Chicago Department of Water Management placed a lien on all of the units at the property for nonpayment of water bills. The homeowners' association has liened at least one unit for nonpayment of assessments.
The location could benefit from plans to convert 21 acres of nearby Rosehill Cemetery into a public nature reserve.
(Visited 50 times, 1 visits today)