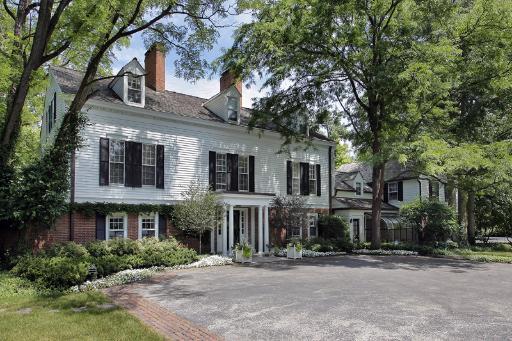 The Woodley Road neighborhood has a Winnetka mailing address but is not in the Village of Winnetka – a fact with important consequences that's frequently misstated (misrepresented?) in real estate listings.
The area, bounded roughly by Locust Rd on the east, Hibbard Rd on the west, Illinois Rd on the south and Hill Rd on the north, is an unincorporated area in Cook County. It's in New Trier Township and public high school students attend New Trier High School, but elementary school students attend Avoca District 37 schools.
This small area is experiencing turnover that seems high by the standards of the North Shore, which is known for its stability and relatively lengthy household tenure.
Nineteen homes are currently listed for sale in the Woodley Road area, at prices ranging from $1,100,000 to $6,899,000, and a dozen homes have sold in the past 3 years, according to Redfin. Homes in the area have, in some instances, lingered on the market for years.
My headline question is a play on the fact that parts of Woodley Road may be in a FEMA-designated flood area.
A knowledgeable real estate agent I consulted attributes the turnover to financing and economic issues rather than to any negatives about the area: some homeowners have over-extended themselves and are making adjustments.
The home at 62 Woodley Rd, pictured above, is new to the market and priced at $2,899,000. It previously sold for $3,100,000 four years ago. The home, on 1.5 landscaped acres, has 6 bedrooms, 4 full and 2 half baths, a 3-car garage and the seemingly obligatory bluestone terrace.
(Visited 1,093 times, 2 visits today)