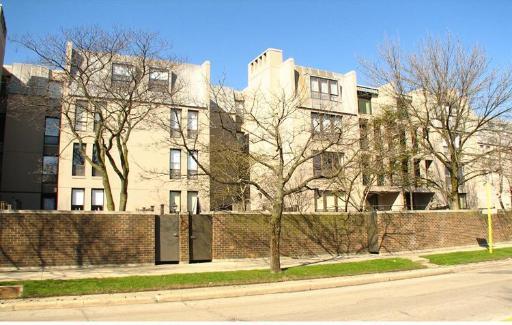 A 1,730 square foot 3-bedroom, 3-bath condo at 660 Winnetka Mews just came on the market for $329,000. It had previously sold for $485,500 in October of 2001.
The unit has an updated kitchen with white cabinets and granite countertops. All three bedrooms are generously sized. There's a fireplace in the large living room, and a separate dining room. The unit has a balcony and in-unit washer / dryer.
The price includes heated garage parking for one car.
The Winnetka Mews complex has an exercise room and a heated outdoor pool. It's a short walk from downtown Winnetka shops along Elm Street and from a Metra station.
Well-located two-bedroom, two-bath condos in Winnetka have sold in the low $200s recently, and a 3-bedroom, 3-bath townhome with a full basement and a nice-sized yard sold for $320,000 last September. It's a short walk from the Hubbard Woods shops in Winnetka.
With a 20% down payment, the after-tax monthly cost of owning one of these homes may be less than the annual cost of private-school tuition at Chicago's Latin or Parker schools. That, and the overall excellence of Winnetka's public schools, might provoke some thought on the part of city parents considering their options.
If you haven't visited Winnetka, head up to the North Shore for a look around. You'll find that parts of Winnetka provide a more attractive, pedestrian-friendly experience than many a city neighborhood that's far more costly for comparable housing.
Take a brief look at Winnetka's Hubbard Woods shopping strip in the above video.
(Visited 112 times, 1 visits today)