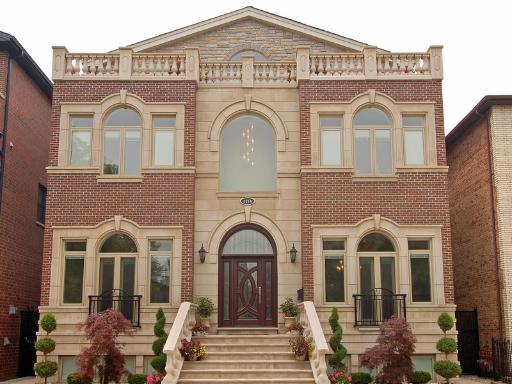 Four years ago in June the asking price on 3214 S Canal St was $2.8 million. The home has been on and off the market since that time and the list price has slowly edged down to $2,287,000. At that price it's still by far the most expensive home on the market in Bridgeport.
The 5-year old 4-level home boasts 5 bedrooms, 5 full and 2 half baths, 5 fireplaces, an elevator and a 3-car garage. It spans a reported 9,000 square feet of living area on a 50 x 125 lot within shouting distance of US Cellular Field.
According to Redfin, only one Bridgeport home, 3433 S Parnell, has sold for more than $1 million in the last 3 years.
Bridgeport is one of those communities with a surprising amount of quiet wealth where homes often trade outside the Multiple Listing Service, making it extremely important to work with a broker who's knowledgeable about the market there, lives in the community and is wired into its distinctive culture. And no, I'm not going to name any of those people.
(Visited 50 times, 1 visits today)