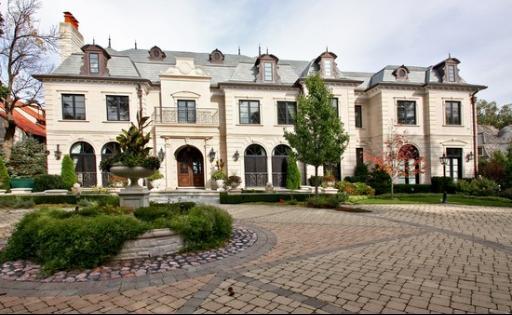 If the notion of a second-rate neighborhood in Winnetka seems strange to you, you probably don't live in Winnetka.
"That's not a great neighborhood. It's just north of Elder Lane [park]. I think he's smoking something," was the off-the-cuff reaction from a knowledgeable Winnetka agent I called for a quick take on a newly-listed lakefront home on just over an acre at 319 Sheridan Rd in Winnetka. The asking price: $16,749,000.
Other considerations, according to my contact, are the mood of high-end buyers, the options they have available to them, and the limited appeal of homes by Heritage Luxury Builders, the developer of 319 Sheridan.
"Everyone's queasy right now. Everyone is pulling back. There are a number of larger sites available in the $3 to $4M range in Winnetka. Add $5 million to build, and you can have what you want for half that price. And, not everyone likes the Birov [Heritage] product."
According to Redfin sold data, the highest-priced sale in Winnetka in the last 3 years was also built by Heritage. The 10,400 square foot home, at 523 Hoyt Ln, sold for $6,621,300 in March of 2010.
(Visited 870 times, 2 visits today)