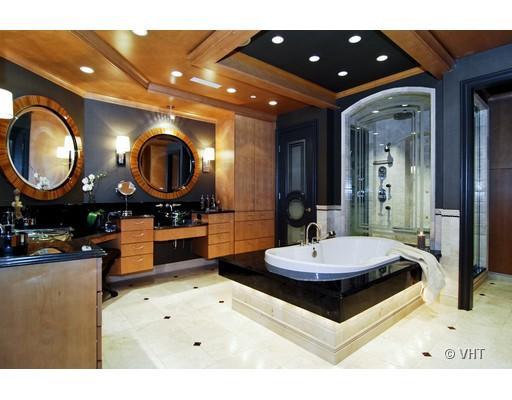 Two 72nd floor penthouse units have recently come on the market at Water Tower Place in Streeterville.
Unit 7201 is a 2-bedroom, 2 ½ bath home that spans 2,800 square feet and the over-the-top master bath that you see pictured above. It's priced at $2,895,000 and listed with Nancy Nugent.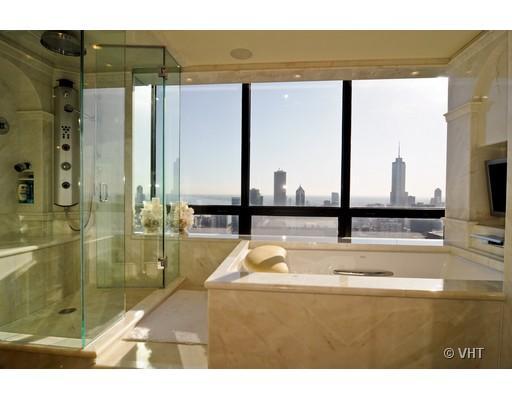 If Unit 7201 isn't decadent enough for your tastes, head down the hall to Unit 7204, a bank-owned 3,400 square footer priced at $2,995,000 that's touted in the listing copy as "decadent on every level ," though the pictures don't live up to that billing. "Decadence," I was once told, "never goes out of style." Sophia Worden of Prudential Rubloff has the listing.
(Visited 456 times, 1 visits today)