Glencoe has a small, but surprisingly lively downtown near its Metra station. The downtown area has one-of-a-kind shops, sidewalk cafes, the Writers' Theatre, a farmers market, the wildly-popular Friends Park, and more.
I'd consider living near downtown Glencoe a viable alternative to many low-density in-city neighborhoods along the CTA Brown Line, especially for anyone concerned about public schools. As a bonus, and depending on where you live and your destination in the Loop, the Metra may offer a shorter commute from Glencoe than the Brown Line from the northwest side.
Two years ago I sat in Friends Park with Shirley Olin, chatting about Glencoe, where she'd managed a Coldwell Banker office for more than 30 years. We continued our conversation at the Starbucks, around the corner from Friends Park.
A 5-bedroom, 4 ½ bath home directly across from Friends Park at 724 Vernon Ave just came on the market, priced at $1,250,000. It's described as an "extreme makeover" of a "historically significant home."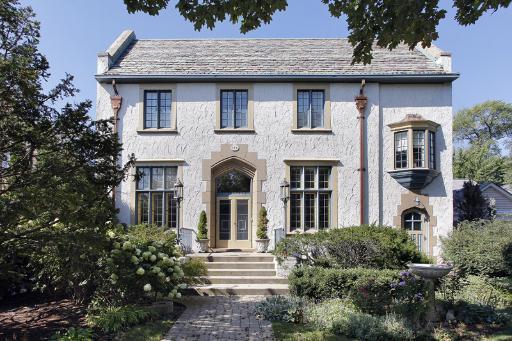 (Visited 1,170 times, 1 visits today)