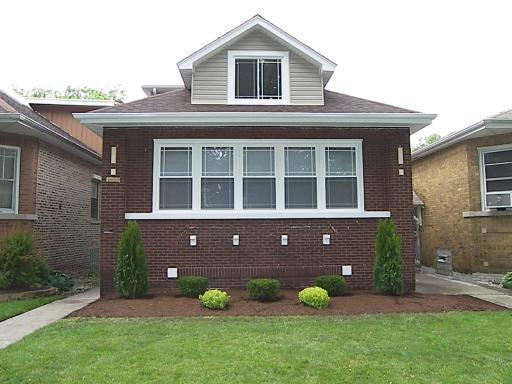 The recently-listed, recently-rehabbed 5-bedroom, 3-bath bungalow at 8220 S Prairie Ave in Chatham boasts of "everything new" – and promises buyers "new a/c at closing."
The home, on a classic tree-lined Chatham block with broad grassy parkways, is listed for sale at $204,900. As recently as 4 years ago it carried a $412,800 mortgage. That mortgage was foreclosed and the home sold to a rehabber for $61,000 in April of this year.
If you've been reading the news recently, the "new a/c at closing" will come as no surprise. There's been a rash of central air-conditioning vandalism and thefts recently, on the South side and in Chicago suburbs. This isn't a new phenomenon, as you can see from this company's seasonal promotion, which notes the rising price of copper.
Thefts from new and newly-rehabbed properties are common throughout Chicagoland. Several years ago thieves were stealing the appliances from new homes in Northbrook. And just several months back I delayed a video shoot at a home in Kenilworth because the kitchen had been stripped of its recently-installed granite countertops!
(Visited 65 times, 1 visits today)