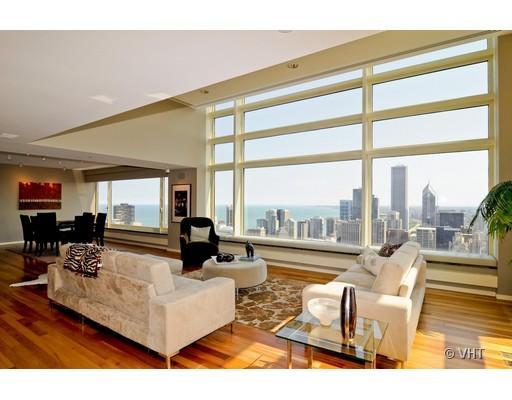 At a height of 725 feet the 63-story Olympia Centre is said to be the tallest mid-block building in Chicago. In addition to condominiums the building also houses office space and, more familiar to many, Neiman Marcus.
Unit 58J3 at Olympia Centre has just been listed for rent at $20,000 a month. The duplex unit has 3 bedrooms, 3 ½ baths, a family room, 2 garage spaces and stunning views to the south, east and west from a two-story window wall.
In keeping with the ever-expanding meaning of the word "penthouse," this 58th floor unit is described as one. It's only a matter of time before real estate agents are selling penthouse units on the 20th floor of Trump Tower.
The unit is also offered for sale at $2,750,000, substantially below its July 2003 purchase price of $4,595,000.
(Visited 140 times, 1 visits today)