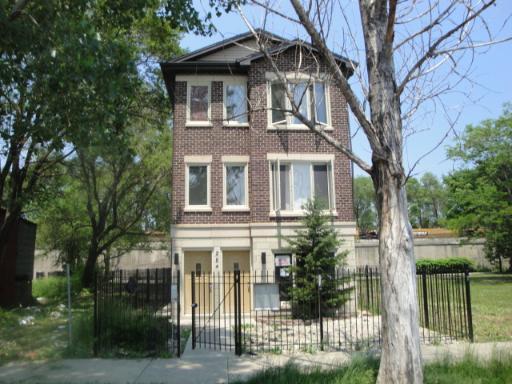 We've occasionally focused on mortgage fraud on Chicago's South Side, but the West Side has also had more than its share.
Today's new listings email spotlights a short sale in a 3-unit condo development completed on a barren North Lawndale block in 2008.
The building's three 3-bedroom, 2-bath units all sold in the $330s late in 2008, and all have gone into foreclosure.
The project's developer was 2842 Fillmore LLC. The LLC's manager, Frank DeFilippis, has been indicted by the federal government for mortgage fraud and had his Illinois Loan Originator license revoked by the state.
Unit 1 at 2842 W Fillmore recently resold for $20,000. Unit 2 is bank-owned following a foreclosure. Unit 3 is in foreclosure and was just listed as a short sale at $99,000.
(Visited 390 times, 1 visits today)