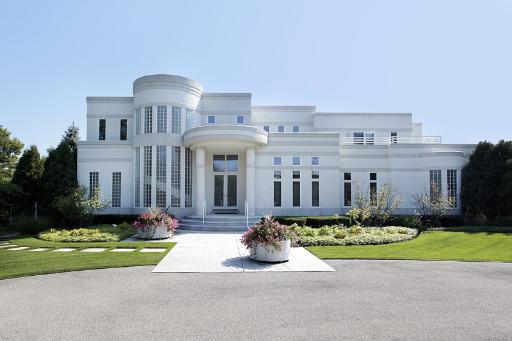 Chicago Agent Magazine points readers to Unique Homes, which has named the "exciting smart house" at 3345 Sunset Trail in Northbrook one of four Homes of the Year. At $2,874,900, the mansion represents the budget end of Unique Homes' luxury spectrum — its companions are a $5.7 million home on Tilloo Cay in the Bahamas, a $12.5 million home at Cape Cod, and a $100 million home on Lake Tahoe.
The Northbrook home, built in 1998 by Orren Pickell Designers & Builders, has 6,706 square feet, five bedrooms, and 6.5 baths. The home features "smart" technology, a four-car garage, and "expansive spa-like grounds" with a pool and waterfall jacuzzi.
2008 taxes are $20,875. The home has been on the market since 2009. Nancy Gibson of Coldwell Banker has the listing.
(Visited 375 times, 1 visits today)