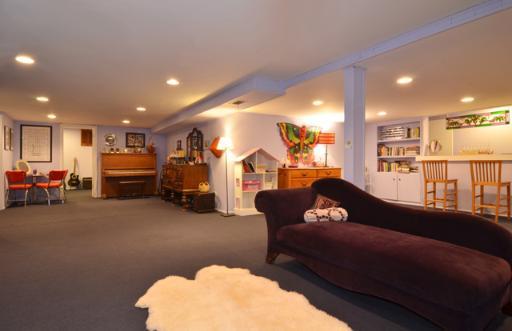 A 4-bedroom, 2-bath ranch home at 537 Romona Rd in Wilmette is being offered for rent at $1,900 a month. That's an unusually low price for a 4-bedroom home in Wilmette. It's also available for purchase for $399,000.
The home, which last sold for $459,000 in 2004, is on a 63 x 132 lot almost directly across the street from Romona Elementary School (K-4), and within easy walking distance of Highcrest Middle School (5-6) and Wilmette Junior High (7-8). All four bedrooms are on the main level. There are hardwood floors throughout the main level. The basement has a large family room / recreation room (pictured).
Factor the annual property tax bill of $9,434 into your rent vs buy calculation.
(Visited 37 times, 1 visits today)