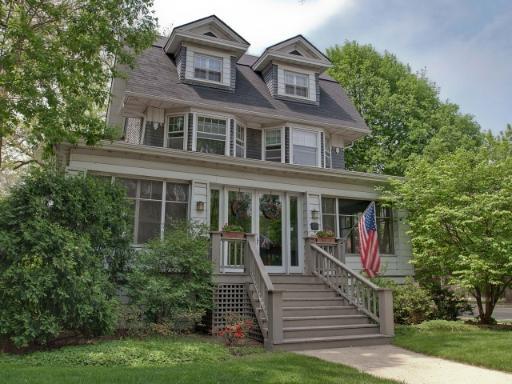 Seward T. Gunderson made a name for himself in the 1900s selling good-sized sturdy homes to the burgeoning middle class in Oak Park, the relatively new and popular suburb just west of the city. Two neighborhood subdivisions in South Oak Park were designated as the Gunderson Historic District in 2002.
The house that Mr. Gunderson built for himself and his family, smack in the middle of the larger district at Elmwood Av & Jackson Blvd, just went on the market this week.
This author knows a bit about the home and its history, having lived there during his 'formative' years in the 1970s. Some of the home's more unusual features include a wine cellar in the basement (no wine stored there during my time), a laundry chute, formerly a dumbwaiter, big enough for a person to shimmy down (don't ask), a secret closet of sorts (can't tell), and a third-floor ballroom with a 9-foot Brunswick pool table (had a party or two). This home withstood the considerable wear and tear dished out over 23 years by me and my nine siblings, along with all of our friends who continuously bounded through the house.
The current owners have done much to improve and update this classic home, judging from the listing photos. The house, listed by Weichert Realtors–Nickel Group, has many of the finer appointments that define the character of Oak Park homes built in the 1900s.
(Visited 577 times, 1 visits today)