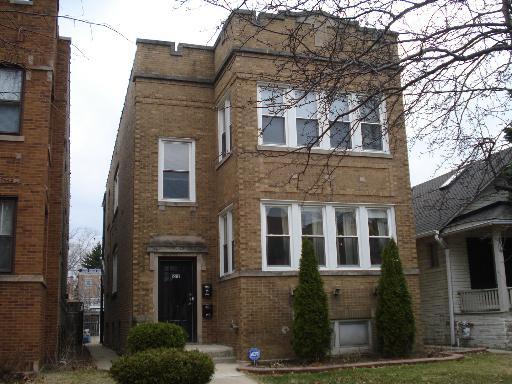 Frances Archer's blog continues to be a wonderful source of history and insight into Hollywood Park and adjacent neighborhoods on the Northwest Side.
Today, Frances looked back at the history of Hollywood Park's two-flats, built in the years immediately prior to the Depression. In 1927 alone, developer Erick Nelson Linn built 40 two-flats on St. Louis Avenue and Bernard Street between Foster and Bryn Mawr avenues, and sold them for $15,900 apiece.
Accompanying the post is an ad Linn ran in the January 31, 1929, edition of the Tribune. I can't make out every word, but here's a sample. (There's one line in particular that probably wouldn't pass muster with today's Fair Housing laws — can you find it?)
It will cost you less than $25 per month for your own rent

Total price as low as $16,200

Here you have every needed civic improvement, miles of paved streets, near good transportation. A place in which you'd like to live, where you can easily own your own high-quality income-producing home. A moderate down payment starts you. We furnish desirable tenant for your extra flat and the guaranteed income from your extra flat makes your monthly payments easy. We'll gladly show you the beauties and desirability of this fine home section of Chicago.

Highest spot in Chicago

We sold over 60 buildings last season

It is our aim to maintain the same high standard of building and building material as heretofore and serve the same class of people who have made North Park so desirable a place to live. This is not a raw, new subdivision but an established community with miles of occupied two-flat homes.

Our buildings are insulated

Warm in winter — cool in summer — noise resisting

Automatic heaters for water supply

Hot water heated

Metal weather stripped

Yards graded and seeded

Streets paved

Good transportation

Near schools and stores

We also have new 3 and 4 Flat Homes at $27,500 and $31,500
These days a two-flat in the North Park community area runs anywhere from $250,000 to $399,000, and several are listed as short sales.
Learn more about these buildings at Frances Archer's blog, Me and My Shadow.
(Visited 422 times, 1 visits today)