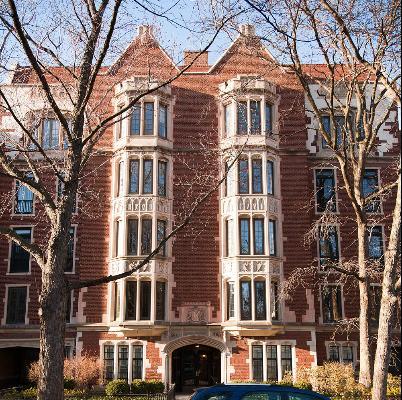 Realtor Richard Cohn describes the vintage 10-unit building at 500 – 504 W Barry Ave in Lakeview East as "an architecturally significant, Gothic jewel box," and the third-floor unit he's listed inside is "a perfect combination of elegance and vintage grandeur, with every bit of modern comfort."
Cohn listed the 2,200 square-foot, three-bedroom / three-bath Unit 3W yesterday for $779,900, almost $30,000 more than for what it sold in June 2007. The home features new stone baths, a chef's kitchen, a wood-burning fire-place, side-by-side front-loading washer and dryer, recessed and art lighting, SpacePak air conditioning, and a balcony. The unit also comes with one garage parking space.
Taxes are $9,296, and monthly assessments are $910.
The condo directly above this one, Unit 4W, sold in October for $727,500.
(Visited 247 times, 1 visits today)