Leopard-patterned cloth was all the rage in the 60s. Back then it seemed every other sofa was upholstered in it or at least sported several leopard throw pillows. You don't see it often these days, unless you wander, as I did, into the master closet of a home once owned by a former Bull.
Tyson Chandler's Northfield home, which he purchased at a cost of $4M and reportedly upgraded to the tune of more than $1 million, just closed at a purchase price of $2.1M after more than 4 years on the market.
I suspect the new owner will recarpet the closet and perhaps conform the vanity heights you see pictured below in the master bath.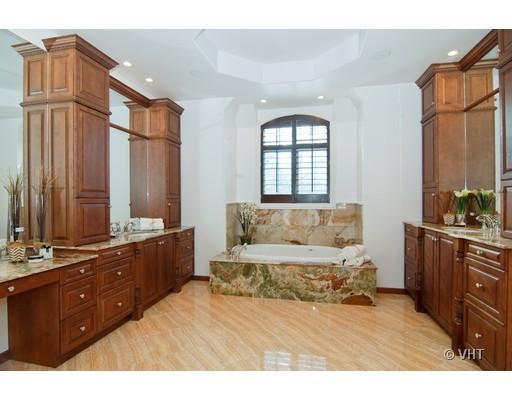 (Visited 202 times, 1 visits today)