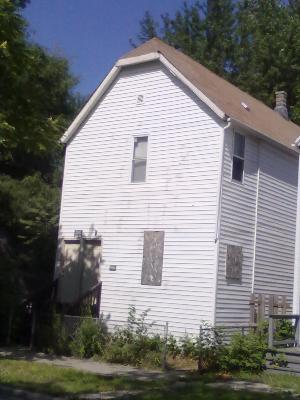 The listing for 6049 S Ada St, in Chicago's West Englewood neighborhood, says the 2-flat has a newer roof, newer siding, a nice 2-car garage and a nice back deck. The property is said to be 200 feet from a school and on a very quiet block which also hosts two police stations.
The current asking price is $2,000, half of what it sold for in June of 2009, and less than the amount of the annual tax bill. The sale is subject to taxes and water bills which have, apparently, been unpaid.
The prior sales history at the Cook County Recorder's site follows:
4/27/90, $75,000
10/28/99, $69,000
9/12/05, $35,000
1/31/06, $220,000
The last sale was subject to a mortgage of $198,000, which went into foreclosure within the year.
An all too common story on Chicago's south side.
(Visited 94 times, 1 visits today)