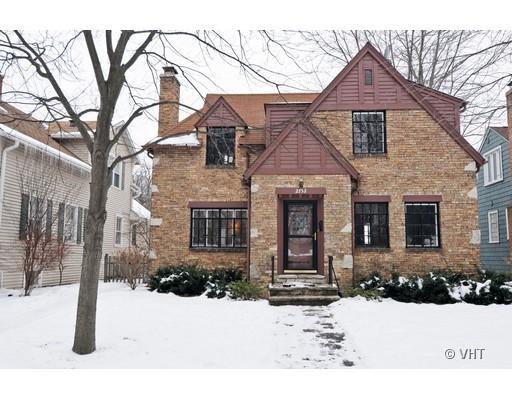 Whatever the general market conditions might be, well-priced, well-located homes still generate a major flurry of buyer interest and go under contract quickly – even in the midst of a historic snowstorm.
Coldwell Banker's Alan May listed 2752 Central Park Ave, just half a block from Willard Elementary School, on a Sunday. On Tuesday, May deployed the snow shovel he carries in his trunk for such occasions to clear the sidewalk and walkway to the home. Forty-eight agents visited his open house, more than twice the number May normally sees at his broker opens. Although the home was already under contract, a public open house attracted more than 50 groups of buyers.
Why all the excitement for a 3-bedroom, bath-and-a-half home priced at $465,000?
"The home was priced really well and it came to market at the right time," said May. "It had important features lacking in the competition in the $450,000 to $500,000 price range, including a nice-sized 47′ x 125′ foot lot with a fenced yard. Many of the homes in that price range don't have a family room. This home had one on the first floor. It also had a two-car garage, and was beautifully decorated by an owner who did her own staging.
Intangibles also played a part, according to May. "This was a very cute, 'Tudoresque' home with character and charm. It's the kind of home we call a 'dollhouse.'"
Although it's been the prevailing wisdom that only the most perfect homes are selling, the kitchen and one of the baths in the home needed updating, and May reported that buyers showed no hesitation over this. Several of the prospective buyers, he said, were willing to consider major renovations, including an addition. "The area has no problem supporting $600,000 to $700,000 valuations."
May reported that he has seen other homes in the $450,000 to $500,000 price range sell quickly in northwest Evanston.
(Visited 51 times, 1 visits today)