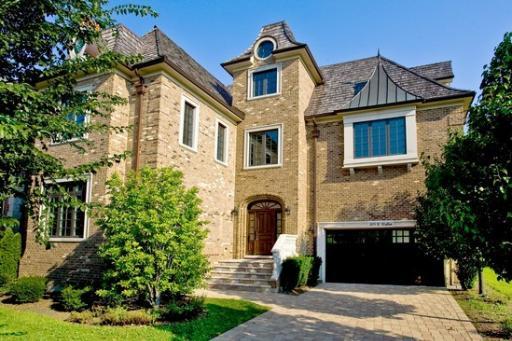 Five years ago yesterday we posted a roundup of selected new construction projects.
One of the developments was a single-family home at 3118 W Wallen priced "from $2.6 million." The home was in a block of vacant land marketed as the Estates of Regent Park, most of which went through foreclosure and became bank-owned.
The home at 3118 W Wallen is currently listed for sale at $1,300,770. It has 10 bedrooms, either 7 ½ or 8 ½ baths depending on which part of the listing you focus on, more than 8,000 square feet of living area and sits on a 60 x 125 lot. The listing copy bills it as "the most luxurious home in West Rogers Park."
A newly-built 7-bedroom, 3 ½ bath home at 3146 W Wallen is listed at $530,770, and a new 4-bedroom, 2 ½ bath home at 3137 W Wallen is offered at $399,900.
The development is adjacent to the new K-8 West Ridge Elementary School, which opened in September of 2010. It's also close to the Lincolnwood Town Center, which is anchored by Carson Pirie Scott and Kohl's.
(Visited 188 times, 1 visits today)