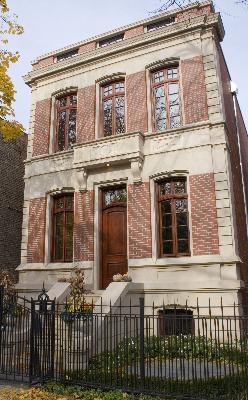 Six single-family homes sold in Lincoln Square this January, compared to just one in January 2010, says Eric Rojas. "I think we'll have more homes sold this year in Lincoln Square than 2010 as buyers and sellers continue to get closer together in their understanding of the market," he writes. "It also took buyers a long time to gain confidence and realize that interest rates and home prices are more affordable to them than during the bubble."
That trend hasn't carried over to every other North Side neighborhood, though. Redfin's records show eight January sales in Lake View's two ZIP codes, 60613 and 60657, compared to 15 in January 2010. Nevertheless, the median was higher this year compared to last ($1.05 million vs. $805,000), and based on the limited amount of listing data Redfin provides, it looks like homes this year sold closer to their original list prices than in 2010.
Another 22 single-family homes are under contract in 60613 and 60657, nine of which are listed at $1 million or more, including the one pictured here, 1316 W Henderson Ave, priced at $2.59 million.
(Visited 21 times, 1 visits today)