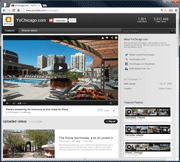 Late last week YoChicago's primary YouTube channel passed the 3 million view mark for its more than 2,300 videos. The next milestone we're closing in on is 2,000 subscribers. Check out other real estate video sites and you'll see that ours generates far more views.
Our most popular video, viewed more than 60,000 times, is a tour of the Home Alone house in Winnetka.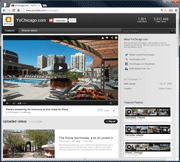 You'll find visits to a large number of Chicago's neighborhoods and suburbs, tours of many homes, apartments and new construction developments, and interviews with the people who live in them and make them happen, through a search on our video page.
If you're planning to sell your home, see why video can be an important part of your marketing plan.
(Visited 58 times, 1 visits today)