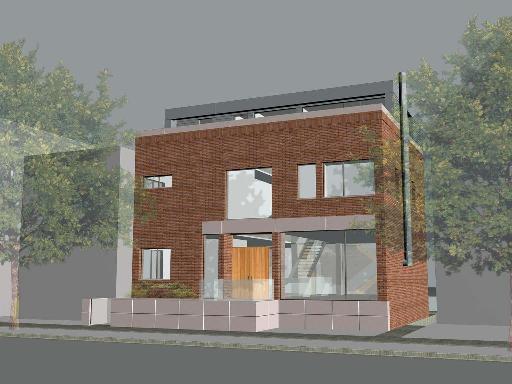 If pretensions were buyers, the newly-listed home under construction at 1921 W Wabansia St in Bucktown would have multiple offers. Brace yourself and swallow any liquids before proceeding:
This is the trophy property. Exceptional ultra modern masterpiece … in prime Bucktown location. Huge home with spectacular architecture & setting. … Sophisticated buyer will appreciate this bargain price, immense value & stature. It's the private retreat for the privileged few.
There's still an opportunity to customize plans and finishes in the 6-bedroom, 4 ½ bath home.
According to the listing the lot is 48 x 80 feet and the home will encompass 6,500 square feet. The property is zoned RT4, which would permit a residence of 4,608 square feet, meaning that the stated square footage includes the basement.
(Visited 31 times, 1 visits today)