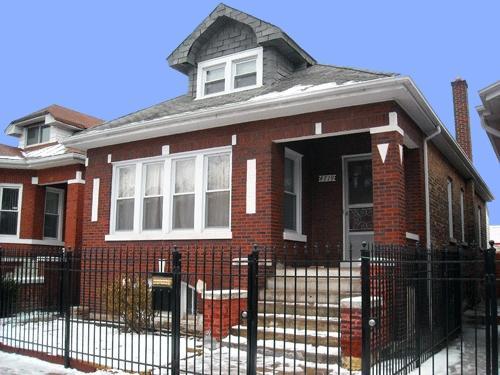 We already know that a short sale can be an interminable process, but it's nice to see that some agents come out and address that in their listings. In his new listing for a bungalow in Kelvyn Park, Scott Curcio of Coldwell Banker just lays it out there: "Buyers, please prepare to wait at least 4 months for lender approval." Don't say he didn't warn you.
The five-bedroom / three-bath home at 4719 W Montana St sold in 2006 for $336,000; Curcio listed it yesterday for $145,000. It has original woodwork, hardwood floors, and a formal dining room on the main floor, "flexible space" on the second floor, and a finished basement with a kitchen, bath, family room, bedroom, and office.
2009 taxes are $3,396. Its location gets a "very walkable" Walk Score of 78 and a "good" Transit Score of 57.
(Visited 46 times, 1 visits today)