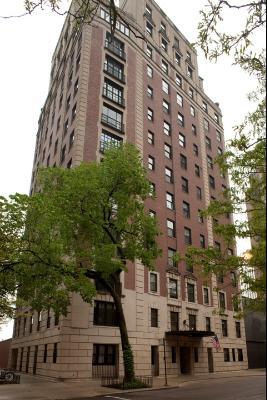 Occasionally you'll find a "Nate Berkus home" on the market, but it's not every day that Nate Berkus' home goes up for sale.
Oprah's favorite designer is selling his 3,980 square-foot, three-bedroom / four-bath home at the Astor-Banks, a 14-story, 12-unit Beaux-Arts building at 1325 N Astor St, for $2.65 million. According to the listing from Coldwell Banker's Katherine Chez, Berkus' renovations and upgrades include new hardwood floors, a completely rehabbed master bath with a custom English tub, a reconfigured master suite, two-zone air conditioning, new electrical, a new kitchen backsplash, and new appliances. He also "had a desire to preserve the St Charles kitchen cabinets and the Samuel Marx paneling." One parking space and a storage room are included in price.
Berkus has listed the home for considerably more than what he paid in 2003, although maybe not as much as has been reported. The Tribune says Berkus bought the home for $500,000, but transaction histories at Redfin and the Trib's own database of Cook County sales records say he spent $1.5 million.
(Visited 144 times, 1 visits today)