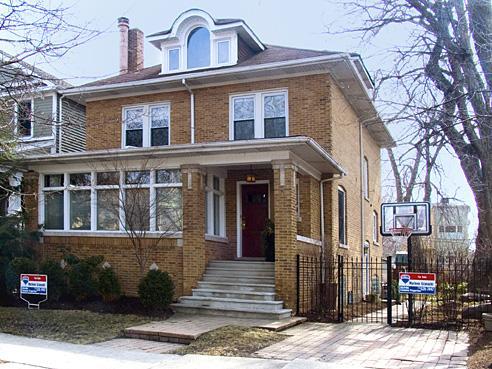 Almost none of the listings posted in the past 24 hours advertise an open house for this weekend. One of the few is a four-bedroom / two-bath home at 1465 W Cullom Ave, a "ten-star location" at the "epicenter of beautiful Graceland West," according to Realtor Marlene Granacki of RE/MAX Exclusive Properties. (Walk Score doesn't hand out stars, but it does give the address a "very walkable" 85 out of 100, and an "excellent" 76 for public transit options.)
The home sold in 1998 for $640,000, again in 2000 for $875,000, and is available now for $1.4 million.
Granacki describes the property as being a masonry vintage home on an oversized 45′ x 125′ lot, with a driveway and a two-car garage. The home is around the corner from a bus stop for Sacred Heart and Hawthorne students, and a short walk away from the northern end of the Southport Corridor. 2009 taxes were $14,164 with a homeowner exemption.
The home will be open from noon to 2 p.m. on Sunday, and again from 11 a.m. to 2 p.m. Tuesday, according to the listing.
(Visited 30 times, 1 visits today)